The holiday party season is in full swing, I've been to two this week! Got too many planned? Check out the
holiday party excuse generator
if you trying to come up with an excuse to avoid a party. Ehhh...not that I've ever used it or anything. I'm just merely passing it along in case you find yourself overbooked.
Here's some pictures from my "Bunco Babes" holiday party...this is a group of wonderful women that know how to have a good time. I love each one of them to death, they are all so unique and bring so much to the table with their personalities and life experiences.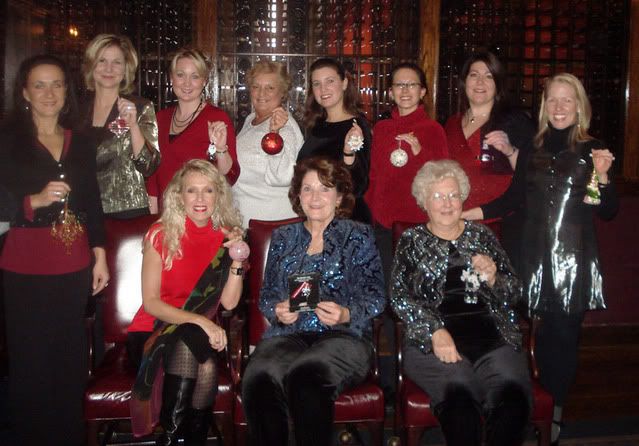 The Bunco Babes holding our ornaments from the "Dirty Santa" exchange

This group includes my best friend, Shannon, she's one of the most special people in the world to me...not only are we just like to peas in a pod, she played the ever important role as matchmaker between Shawn and me years ago. She was great friends with Shawn long before she even met me..funny how life works out. She is, and always will be, an integral part of both our lives.
I bought her a card not long ago that summarized her best..."You're the person that people who haven't even met you love just from the stories they've heard". She's the sister I never had and I am so fortunate to have this funny, sweet and sassy girl in my life.